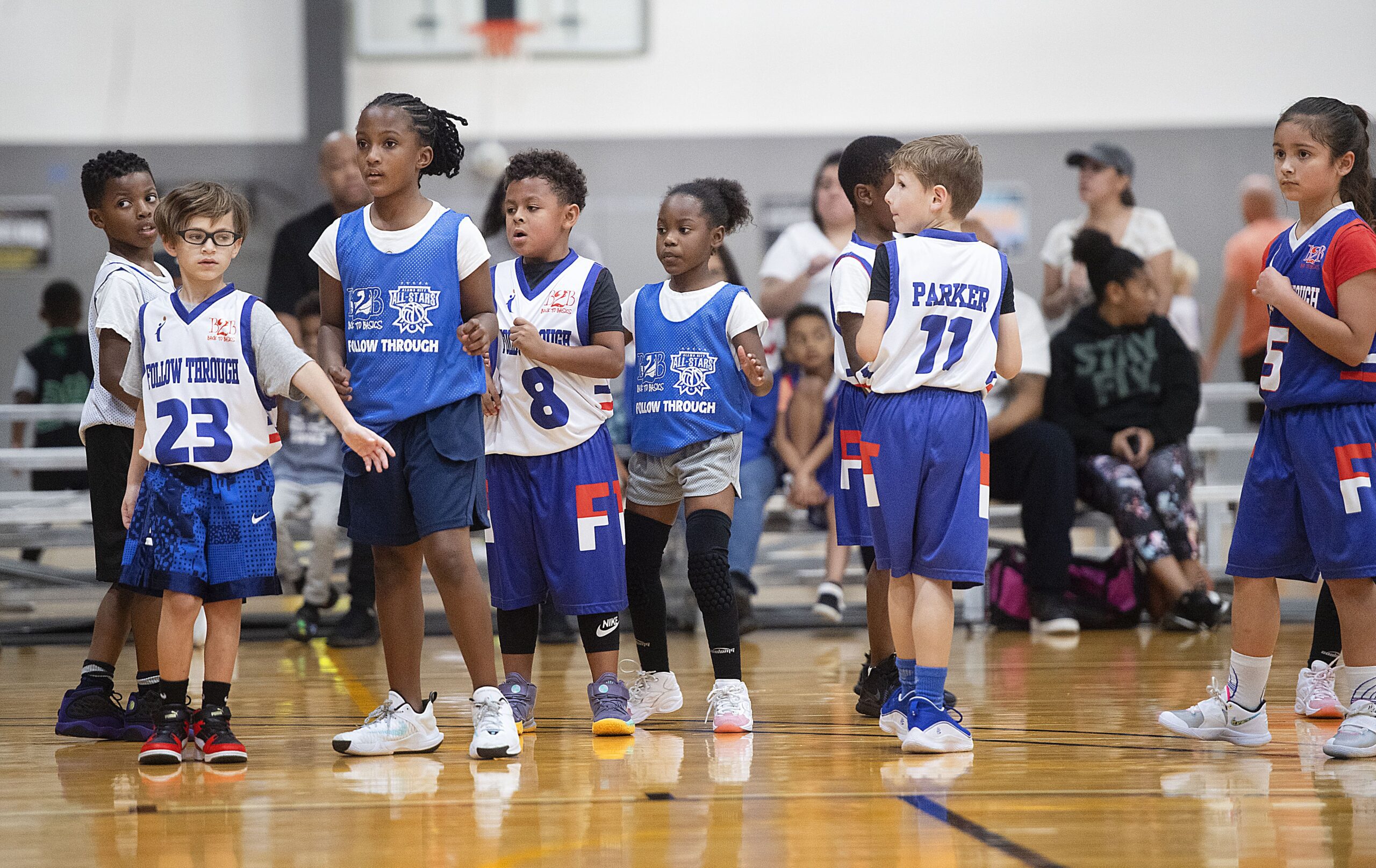 Sports has naturally been a part of growing up from the moment we could roll a ball as a toddler to making that winning play as a student athlete or even competing in college. Whether cheering or playing, sports is the one thing that brings everyone (young or old) together. In fact, most of us have generations tied together and inspired by sports in one way or another.
As a youth, sports provides not only health benefits for your child by keeping them active and helping with their coordination but it also gives them team building, life skills and new friendships. Although some parents might be concerned about the physical nature of sports and the potential competitive aspect, in the right environment of encouragement and responsible coaching, it SHOULD and can instill positive benefits in the child that more than outweigh the negative concerns.
In fact, playing sports has a wide range of physical, emotional, and interpersonal benefits. For instance:
Nurturing Better Vision. Children who spend time outdoors playing, especially organized sports, are less likely to develop vision problems as opposed to sitting in front of a computer or device screen all day.
Maintaining a Healthy Weight. Obesity is increasing in children at an alarming rate, but data shows that kids who are more active, especially after school, are more likely to maintain healthy weight.
Developing Motor Skills. Early participation in sports helps with coordination, control precision, strength, flexibility, and speed for future athletic aspirations.
Promoting Social Skills Development. Playing on a team means learning to work with others, how to support your team and overcome obstacles while also promoting strong interpersonal skills such as conflict resolution, communication, and empathy for others.
Building Self-Confidence. Participating in sports early in life not only creates more success as a team player but also helps athletes build confidence in themselves and their abilities for a life-time.
Instilling Sportsmanship and Positive Attitude. Encouraging sportsman-like conduct has a long list of benefits from creating sense of respect for authority and following rules of the game to managing emotional behavior and reactions when adversity occurs. Being a good sportsman, overall teaches a very important life lesson and that is how to stay positive even when things aren't going your way.
Having a Lifetime of FUN and Memories. On top of all the positive benefits listed, participating in sports is just plain fun, enjoyable, and creates impactful, long-lasting friendships and memories which is essential to living life to the fullest and supporting a healthy mental well-being.
Finding a place for young aspiring athletes to thrive leaves a lot for parents to juggle while they are working to provide for their family. The best place to start is by finding a facility that caters to your child's future sports goals and provides an environment that is both healthy and competitive so the student can become not only a successful person in life but also a well-rounded athlete that can reach his or her fullest potential in the sport they love.
That's why Alamo City All-Stars Sportsplex is the perfect location for your aspiring athlete that not only promotes positive youth sports development and fundamentals through its youth sports programs in basketball, volleyball, fitness training and afterschool sports and academics curriculum but also pushes young athletes to perform at their best if they are willing to put their time and effort into preparing for their future. This level of coaching and skill specific training gives young athletes the best start at sports and in life long-term.
Ready to enroll your child(ren) into one of our upcoming programs? Click the button below for our tournament and league schedule.
###
There is something for all ages looking to develop sports abilities at Alamo City All-Stars Sportsplex & Youth Training Center. From afterschool programs, camps, fitness training and skill development clinics to competitive tournaments, leagues and clubs – your child will learn the fundamentals of sports in youth basketball, volleyball and fitness where each child can reach their full potential for future aspirations in sports and in life through expert coaching and practice. Whether just playing for fun and skill development or wanting to compete in high school sports or even in college, Alamo City All-Stars Sportsplex is the student training facility that encourages healthy competition, builds sports IQ and helps high-performance student-athletes achieve their future goals. Most of all, our programs support and promote a healthy lifestyle and well-being through positive reinforcement, competition and repetition. Visit Go2Allstars.com to learn more about our programs.